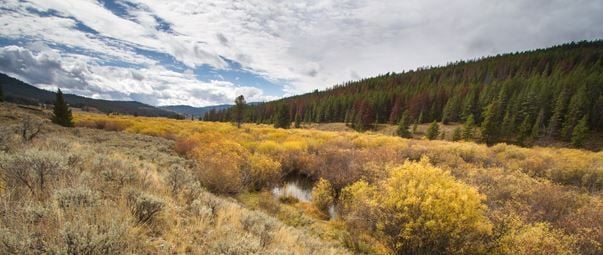 MTStandard.com - Full Article
July 14 2016
A 320-acre property west of Dillon, vital to wildlife and linked to the pages of U.S. history, is now permanently protected thanks to a successful collaboration between the Forest Service, a conservation-minded family and the Rocky Mountain Elk Foundation.
The former Holland Family Ranch property is 37 miles southwest of Dillon in the northern headwaters of the Horse Prairie drainage. It was previously an in-holding in the Beaverhead-Deerlodge National Forest. It lies squarely on the Nez Perce National Historic Trail, where Chief Joseph led his Nez Perce tribe away from its pursuers in 1877.
The deal gives the public access — including hunting and fishing activities — to land previously off limits. Public acquisition will help conserve open landscapes, cultural and historical features, and traditional land uses, including livestock grazing, according to a Forest Service news release issued Wednesday...
Read more here:
http://mtstandard.com/lifestyles/outdoors/ranch-west-of-dillon-becomes-public-land-following-m-purchase/article_977e3495-30c8-5638-94ce-1eaa5f575b50.html