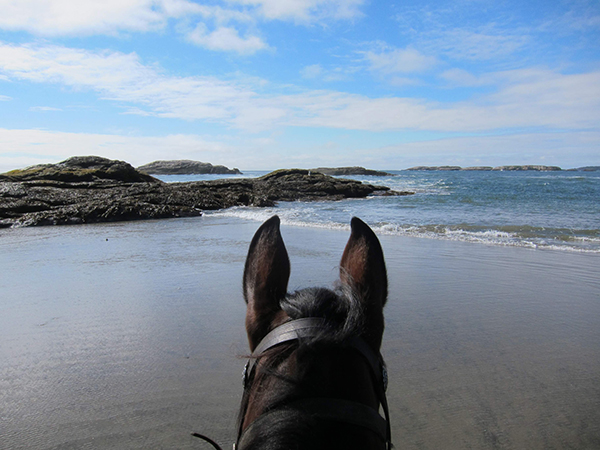 Equitrekking.com - Full Article
November 20, 2018
Did you know that you can horseback ride on the beach in Maine? Here are two of the best beaches and a wildlife refuge that you won't want to miss.
Text and photos by Susan St. Amand.
I've ridden a lot of Maine's trails over the years and was excited to return this fall to enjoy horseback riding on Maine's beaches, as well as Trimble Mountain in the Calais, Maine area. These are diverse places to saddle up and enjoy ocean views and even catch a glimpse of Canada in the distance. Here are some great location picks for trail riding with your horse in Maine...
Read more here:
https://equitrekking.com/articles/entry/three-great-places-to-horseback-ride-in-maine?mc_cid=bfba5f5d35&mc_eid=290b655fe3