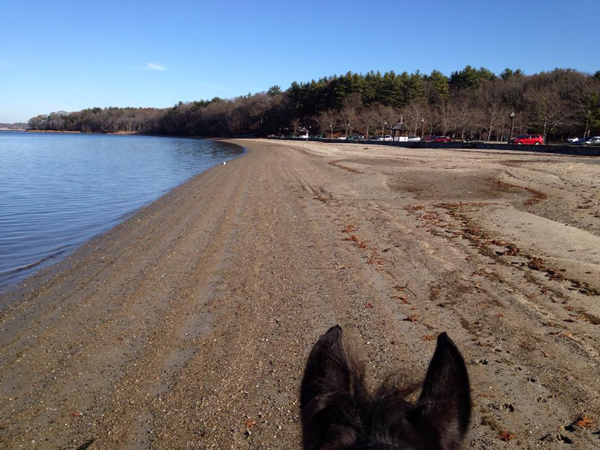 Equitrekking.com - Full Article
November 30, 2013
by LuAnn Grafe and Linda Krul

LuAnn Grafe and Linda Krul of West Greenwich Horseman's Association showcase three popular riding areas in the smallest state as part of the Equitrekking 50 State Trail Riding Project.
Acadia Management Area
Acadia is one of the most popular places to horseback ride in Rhode Island. It is co-managed by the Department of Environmental Management's Divisions of Forest Environment and Fish & Wildlife. There are over 14,000-forested acres with a variety of trails. This is the state's largest recreational area available for multiple uses. There are over 100 horse friendly trails in the area. It is located only minutes from Route 95 in Exeter/ West Greenwich.
The LeGrand Reynolds Horsemen's Area within Acadia, was designed just for horses. There is adequate spacing for daytime parking and overnight camping for $3 per night. The Rhode Island Federation of Riding Clubs (RIFRC) has a Memorandum of Understanding with the state. The area is a co-operative effort between the Rhode Island Department of Environmental Management and the RIFRC. Each spring the RIFRC holds their annual Blessing of the Horses at LeGrand Reynolds Horsemen's Area. All donations and profits from RIFRC events are used to help improve and maintain the area...
Read more here:
http://www.equitrekking.com/articles/entry/great-places-for-horseback-riding-in-rhode-island/