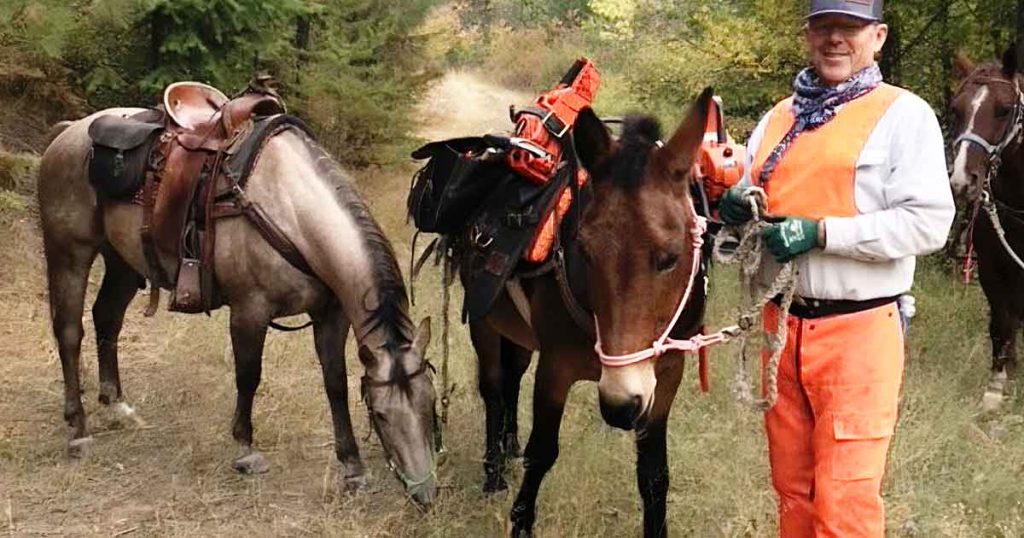 IdahoSeniorIndependent.com - Full Story
By ARNIE WILKENS, Vice President PBCH
April 7, 2023
Panhandle Back Country Horsemen (PBCH), established as a chapter of Back Country Horsemen of Idaho in 1984, is comprised of all volunteer horsemen and horsewomen and is dedicated to keeping open and maintaining National Forests, State Forests, and State Park trails for public use.
Certified by the USFS for the use of chainsaws with a focus on safe cutting and certified CPR and AED use, the volunteers provide a valuable service to the community. Presently membership totals about 50 people with about 20 certified cutters and 10 new members awaiting training and sawyer certification.
After tough winters in North Idaho, we all know about the tangled mess of downed trees blocking access to our favorite trails. Whether used for hiking, biking, mushroom or huckleberry picking, horse back riding or just plain meandering through our forests, trails blocked by fallen trees often ruin our best plans for an enjoyable outing...
Read more here:
https://www.idahoseniorindependent.com/pbch/