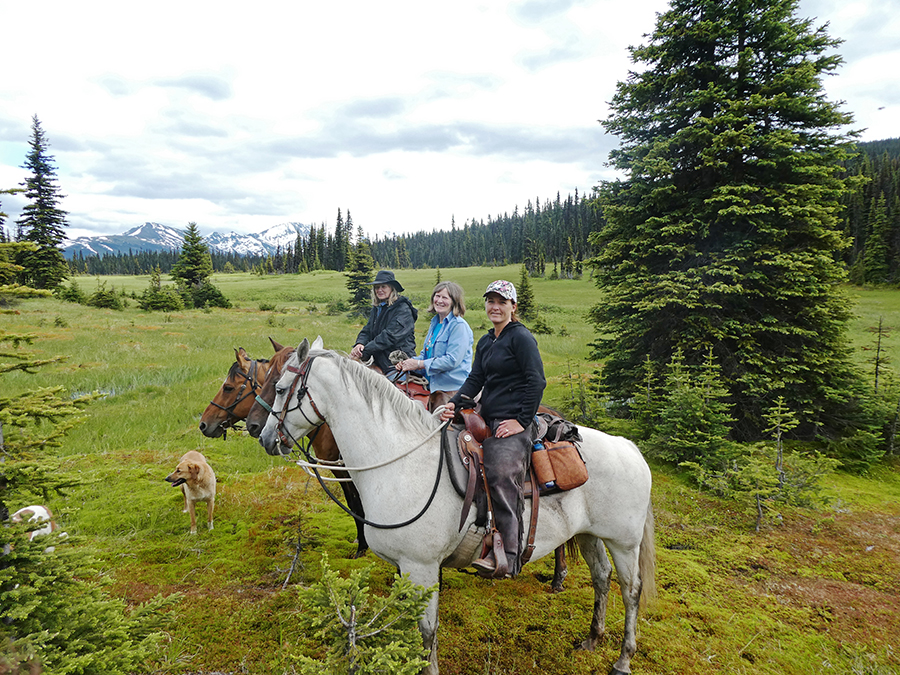 TheRockyMountainGoat.com - Full Article
January 24 2022
By Andrea Arnold
The Robson Valley Chapter of the Back Country Horsemen of BC had a busy 2021, building and rehabilitating trails, structure installation at the Dore River trailhead and clearing land for a new rustic equine campground on Belle Mountain.
The largest and newest project the local chapter has taken on is the Belle Rustic Equine campground. Located 3km up the McIntosh logging road about 8km west of McBride. In June just under 2Ha of land were cleared for 12 campsites, access roads to the sites as well as the kitchen site. In November, they started work on the access roads.
"First and foremost, this is a rustic equine camp with few amenities, but will have corrals, horse water, level sites, and access to trails," said Chapter president Eileen MacDonald.
The campground will connect to the 47.2km trail network on Belle Mountain that the local chapter has been developing since 2018...
Read more here:
https://www.therockymountaingoat.com/2022/01/rustic-equine-campground-underway-by-local-back-country-horsemen/