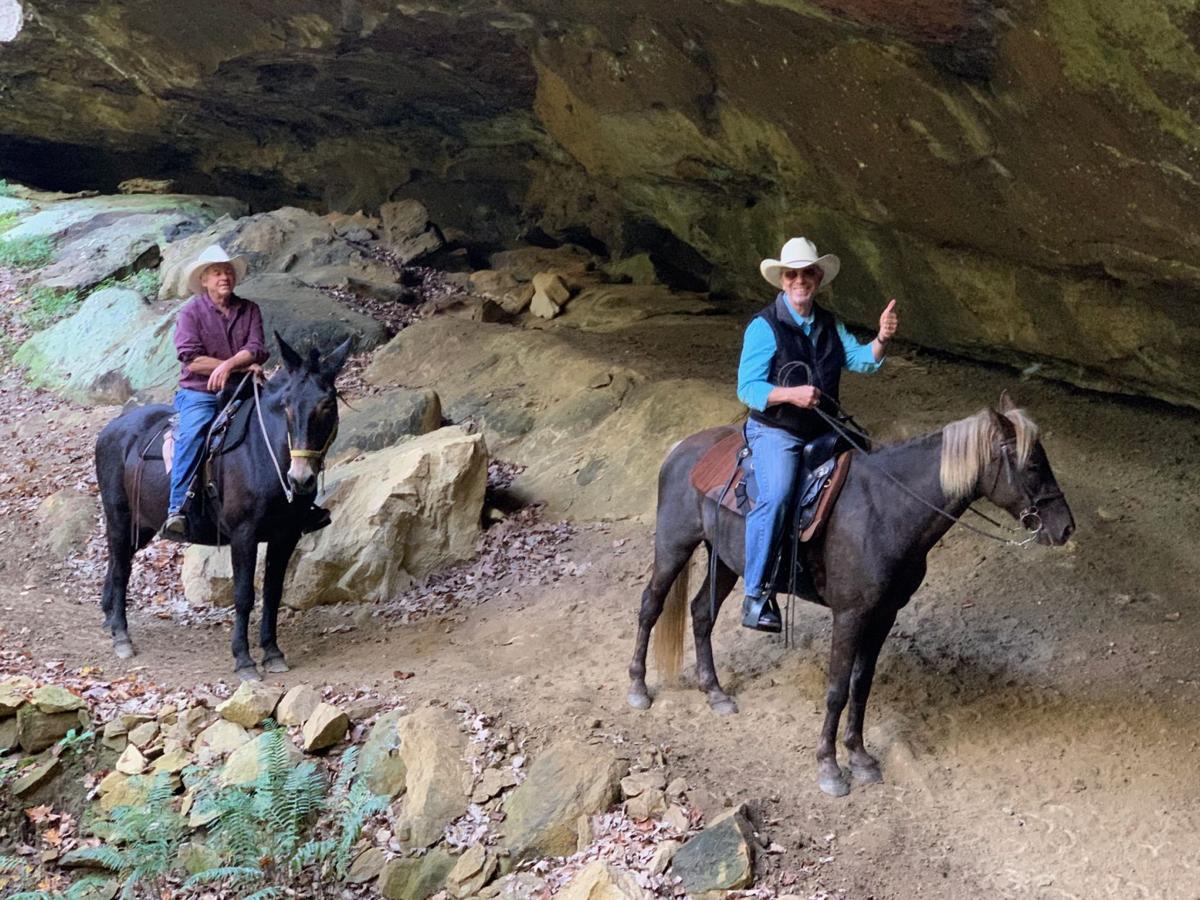 Herald-Dispatch.com - Full Article
Lawrence Herald
November 6 2020
PEDRO, Ohio — One man's dream to create a family equestrian destination in Lawrence County came to successful fruition, and the dreamer credits support from family, friends, the community, and state and local leaders.
U.S. Congressman Bill Johnson, R-Marietta, dropped in at Elkins Creek Horse Camp last week to observe the success he helped create with his support and actions, according to a news release from owners Rick and Jill McCleese. Johnson spoke with the couple about the economics of Southeastern Ohio and their thriving equestrian business. The three of them saddled their horses and rode.
In 2008, Rick McCleese invested his life savings to build his dream of a safe, family-oriented campground for equestrians and their horses. In 2009, Rick met his wife Jill, and his dream became their dream. With a shared passion for horses, they began working to increase safe, scenic, and sustainable trails and to promote recreation and tourism in the local Tri-State area, Dean State Forest and Wayne National Forest.
"Twelve years later, long hours of hard work, and over-coming tornado damage, flooded roads and government regulations, Elkins Creek Horse Camp has become known has an oasis of peace and contentment," Jill McCleese said. "A great place to get away from the pressures of work and whirlwind of everyday living. The camp has access to 100 miles of trails showcasing the glory of God's nature..."
Read more here:
https://www.herald-dispatch.com/news/ohio_news/one-mans-dream-leads-to-thriving-lawrence-county-business/article_0676a2d7-9deb-5bea-bde4-7ce09bcc68de.html