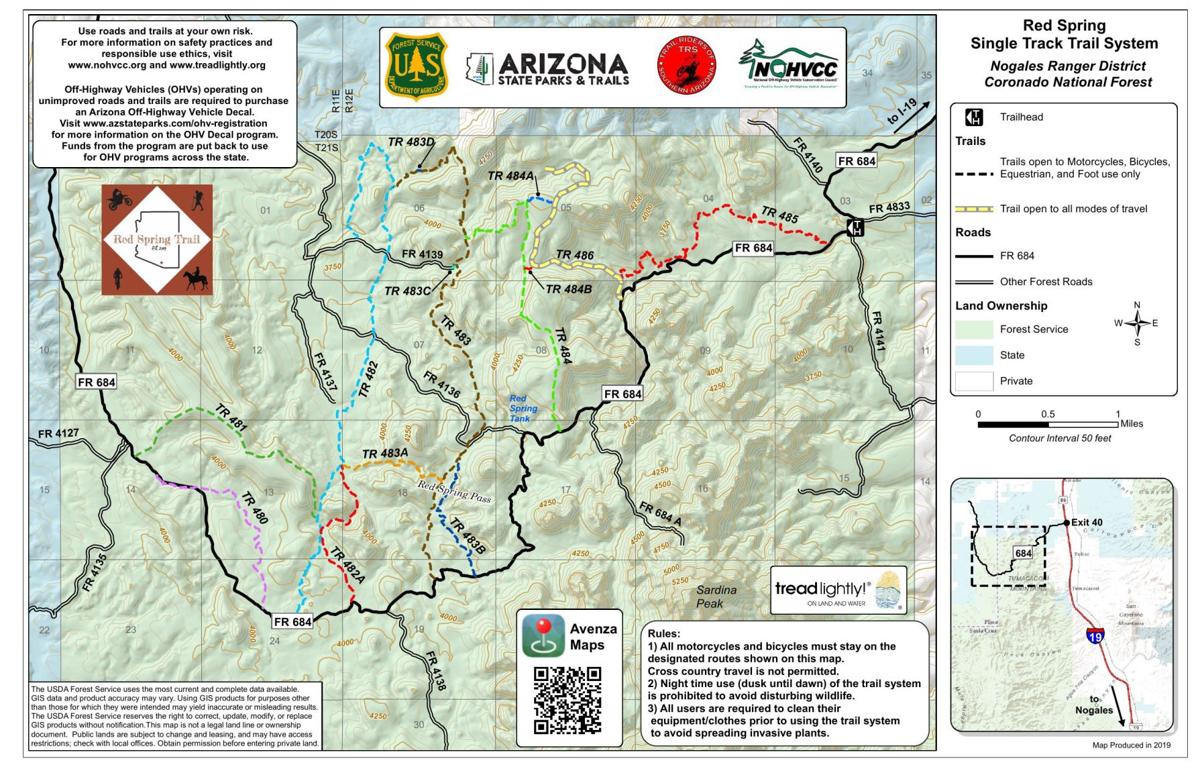 GVNews.com - Full Article
December 7 2019
By Jorge Encinas jencinas@gvnews.com
Load up the motorbikes, horses and mountain bikes — there's a new 24.6-mile trail south of Green Valley ready for riders thanks to a partnership between a non-profit and the U.S. Forest Service.
The Red Springs Trail in the Tumacacori Mountains, off Interstate 19 at the Chavez Siding Road exit, began as part of the Forest Service's plan for a long-distance, single-track trail for motorcycles on the Coronado National Forest.
Heidi Schewel, a public affairs specialist with the U.S. Forest Service, said the trail was a collaboration between the Forest Service and the Trail Riders of Southern Arizona.
"It's on Forest Service land, and we had to do the environmental analysis, but they did a lot of the work and the heavy lifting," she said.
The Forest Service and Trail Riders started construction on the trail in 2018; it was dedicated Wednesday...
Read more here:
https://www.gvnews.com/news/get-ready-to-hit-it-new-trail-open-for-motorbikes/article_0c84e308-1870-11ea-8072-83587eb3b711.html