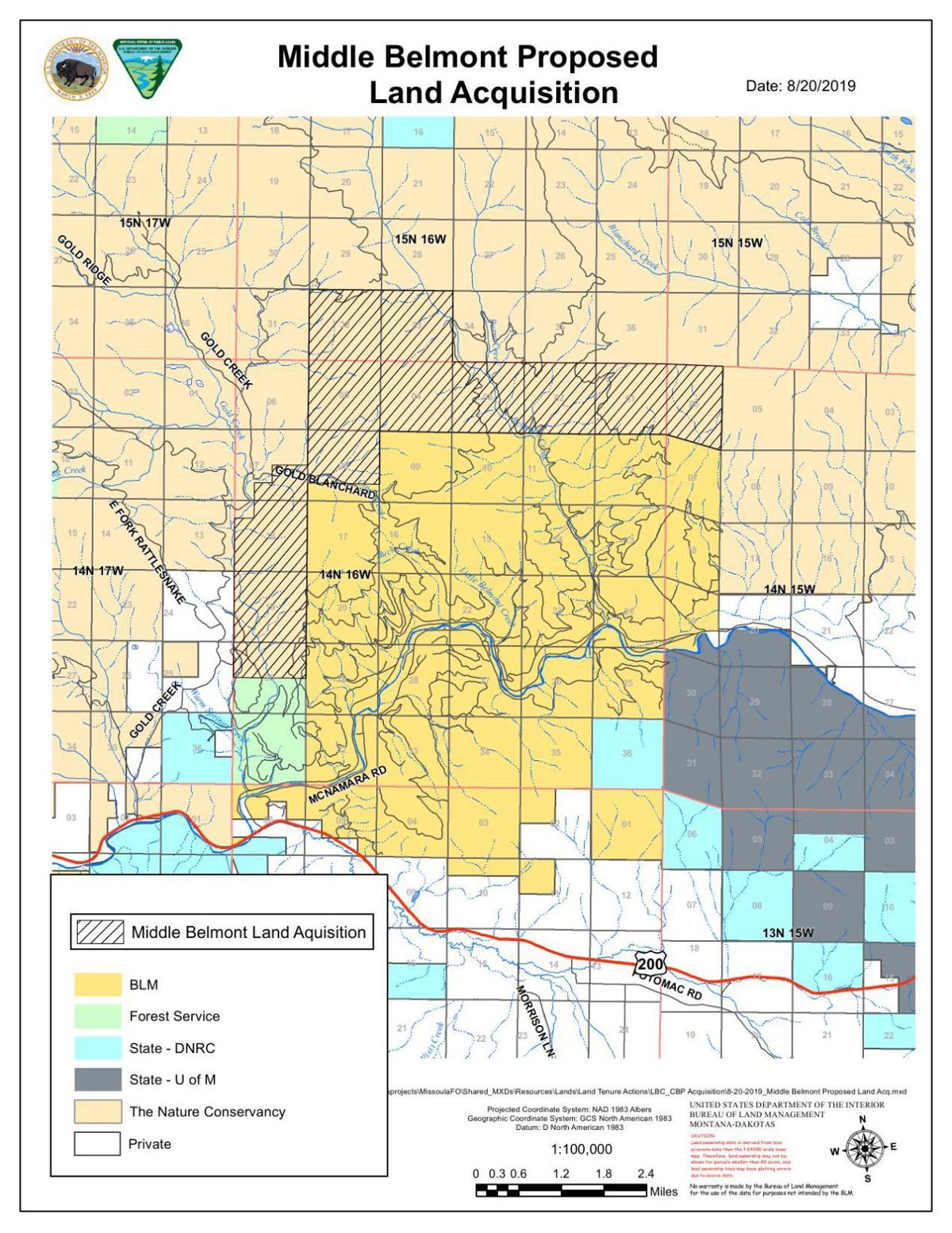 Missoulian.com - Full Article
EVE BYRON eve.byron@missoulian.com
Nov 22, 2019
The Bureau of Land Management closed on a $5.6 million property purchase Thursday that adds 7,268 acres to public lands just north of the Blackfoot River.
The purchase is from The Nature Conservancy and uses Land and Water Conservation Fund dollars, which is a federal program whose money comes from offshore oil and gas development. This brings the total of BLM-owned property in the drainage about 25 miles northeast of Missoula to about 27,000 acres, with the eventual goal of expanding the federal agency's land holdings in the area to 60,000 acres.
The purchase amounts to about $775 per acre.
Joe Ashor, the BLM's Missoula field manager, said the plan has been in the making for a couple of years. The nonprofit Nature Conservancy bought about 117,000 acres from Plum Creek in 2014 in the greater Blackfoot area to preserve the intact landscape and keep it from being subdivided into ranchettes. When The Nature Conservancy purchased the property, the nonprofit group said it didn't intend to retain ownership, but wanted to pass it on to the state and federal public agencies...
Read more here:
https://missoulian.com/news/local/blm-buys-more-land-near-blackfoot-river/article_9742dc01-e46e-566c-8398-d829abd5e03c.html?utm_source=1500+CWP+List+Daily+Clips+and+Updates&utm_campaign=63a2f25bd1-EMAIL_CAMPAIGN_2019_11_25_04_24&utm_medium=email&utm_term=0_4369a4e737-63a2f25bd1-84222569