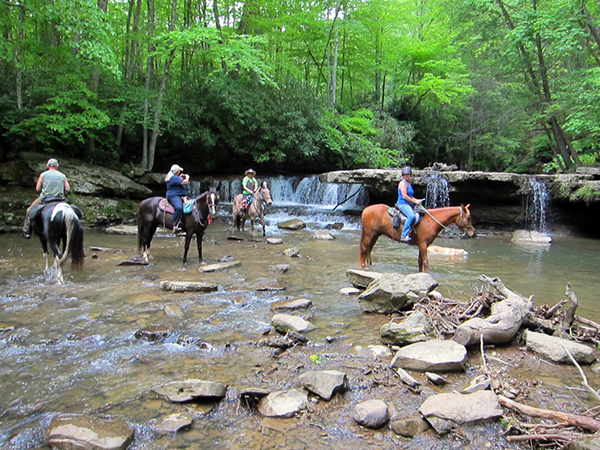 Equitrekking.com - Full Story
May 28 2017
by Susan St. Amand
An Extended Horse Camping Weekend in Wild, Wonderful West Virginia at Camp Creek State Park & State Forest.
A beautiful horse camping facility named Double C Horse and Rider Campground is located in Camp Creek, West Virginia, situated within the Camp Creek State Park and State Forest. Reservations are required for this secluded and gated horse camping area separated from the rest of the park. Thirteen horse camping sites are available with open horse stalls and pens in a cul-de-dac surrounded by trees and bordered by a creek. Restrooms are also available.
The park contains other family amenities and camping areas as well as a small camp store, playgrounds, picnic areas and outdoor ampitheatre. With the nearby creeks, fishing is also an option. The park is very well maintained and the park staff were very friendly. Trails were well marked with trail maps also available...
Read more here:
https://equitrekking.com/articles/entry/horse-camping-weekend-at-camp-creek-state-park-in-west-virginia/?mc_cid=a82fc155f7&mc_eid=290b655fe3